The SURE® Advisor System
A revolutionary fall-risk solution that works silently at the bedside. It collects actionable insights for improved safety and better patient care. And it eliminates the anxiety created by loud alarms associated with traditional falls monitors. Improved compliance, happier patients!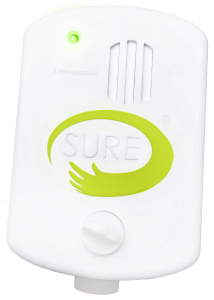 Meet Our Other Fall Management Solutions
Sourcing the right fall management solution for your health care facility can be a challenge.
If you are searching for a solution to help upgrade your fall management program, a solution that is proven. more proactive than reactive, improves patient safety, embraces infection control measures, is durable and from a respected and trusted supplier, we believe our products will be of interest to you.
Contact Us
Connect to Learn More
Address
J. Brasch Co., LLC
1620 N. 20th Circle
Lincoln, Nebraska 68503
Hours
8 a.m. to 5 p.m. Central Time